Thank you to all those who attended OCHIN's 2019 Learning Forum!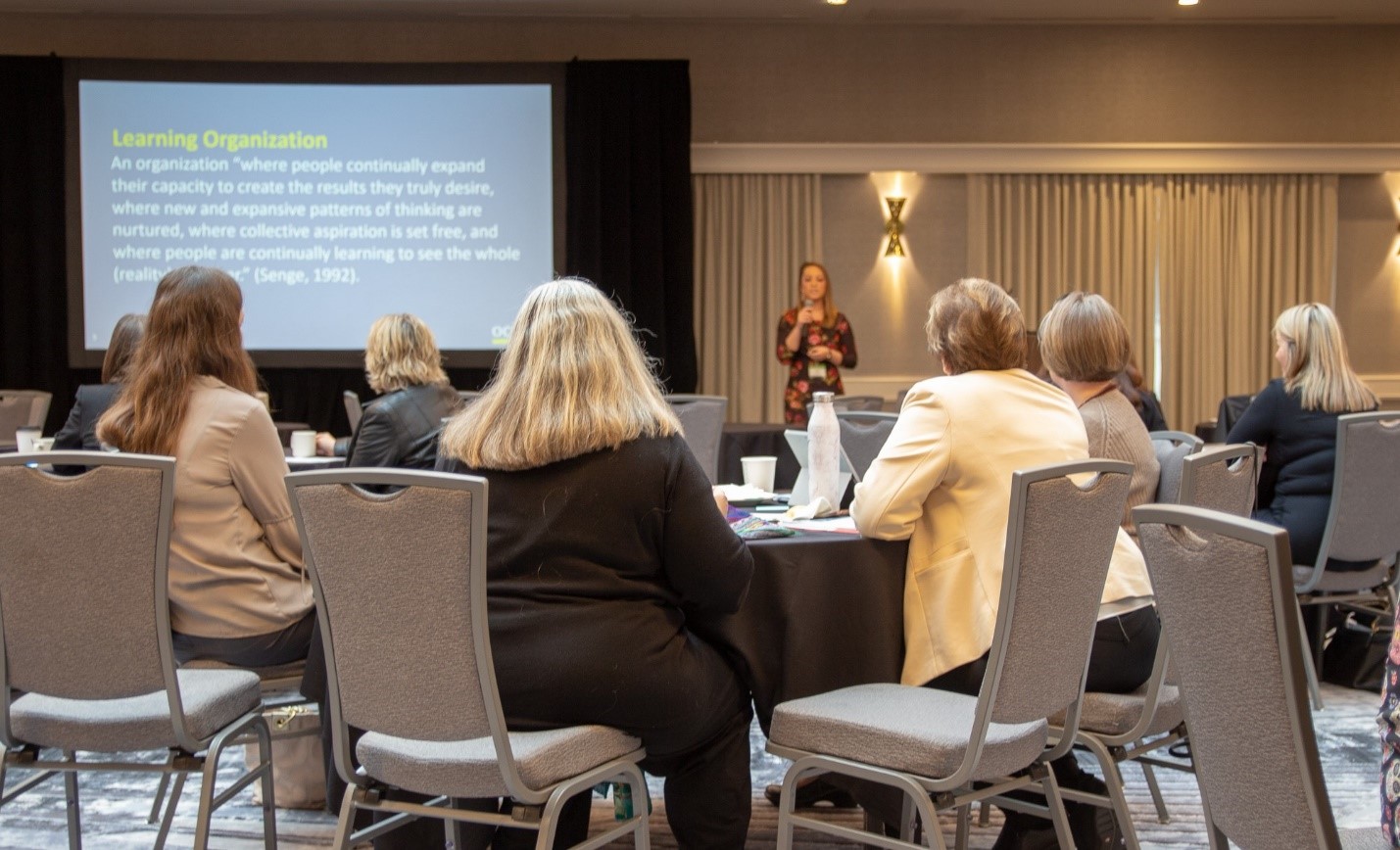 OCHIN's 2019 Learning Forum was our largest yet, with just over 400 guests attending. The conference kicked off with an opening address by OCHIN CEO Abby Sears, who welcomed 18 new organizations to the collaborative. Abby discussed the impact of the collective voice of the OCHIN Collaborative, as well as OCHIN's continued work to move and use data for improved care and better outcomes..
Attendees heard powerful remarks from Sandra R. Hernández, the CEO of the California Health Care Foundation, as she shared her insights into the future of health care from her view in California.
We were happy to welcome Dr. Regina Benjamin, 18th U.S. Surgeon General and Founder and CEO of Bayou Clinic, Inc. and the Gulf States Health Policy Center, who shared her connection to the work of OCHIN members and her experience as a voice for health equity.
Following the Surgeon General's keynote was a Federal Policy and Regulatory Update Panel discussion, featuring Anne Hazlett, Office of National Drug Control Policy (ONDCP), John R. Graham, Health and Human Services (HHS), and Mark Vafiades, Office of National Coordinator for Health IT (ONC). Panelists shared the direction of the current administration in areas including rural health, opioids and data sharing.
The Learning Forum this year featured over 70 sessions, workgroups, and meetings, as well as opportunities for networking, and peer to peer learning. More than 30 sessions featured OCHIN members sharing their expertise with the Collaborative. We are so proud of our members' achievements, and their willingness to share their learnings with all of us.
Many thanks to Epic for continued support, along with our Diamond Sponsors, CareMessage and WELL Health. Thanks also to our Gold Sponsors, HEF Solutions and TriZetto Provider Solutions, and our Silver Sponsors, CNECT, DISC Corporation, Ideal Life, Medicor, Nuance, Safety Net Connect, Surescripts, TrustCommerce, Welch Allyn, West, Zones, and Zoom.
We are grateful for all the attendees who made this event such a collaborative and dynamic one.
We look forward to seeing you in the Spring of 2020 for the next OCHIN Learning Forum!